Case Study: Electronics Manufacturing For Access Control Systems
Came KMS, a leading supplier of communal door access controls, entry systems and key fobs, has been a customer of MPE Electronics since approximately 2014.
As a contract electronics manufacturer, MPE has supplied PCB assembly, potting, testing and programming services throughout the prototype and development stages of Came KMS access control systems, which are fitted in both residential and social housing settings.
Came KMS works closely with clients, offering them a consultancy service in the design phase of each project, to ensure that their access control system meets their specific requirements. MPE's PCB assembly expertise has helped to make this bespoke service possible.
The customised access systems guarantee a high level of safety, mainly for residents of council housing and housing associations. These systems, which include antisocial behaviour monitoring, help to improve living spaces and create a safer environment for residents.
Additional benefits include quicker key replacement/deletion and vulnerable resident monitoring, as well as the control of dates and times of access and the recording of movements.
When it comes to the partnership forged with MPE Electronics, a representative of Came KMS said: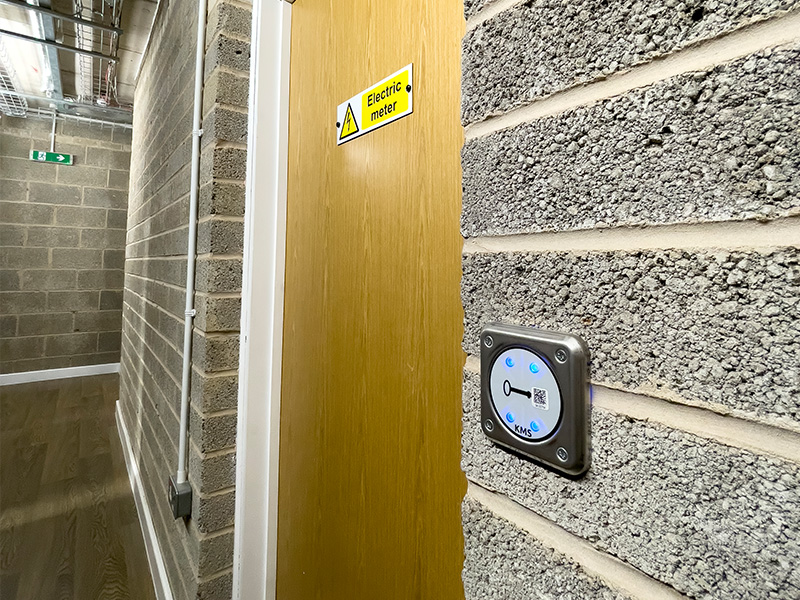 "We have worked with MPE Electronics for many years and formed a close working relationship to secure a reliable supply of electronic components. Over that time, MPE has become a trusted and key part of the supply chain for the Came KMS range of access control systems.

Throughout the recent pandemic and ongoing global shortage of electronic components, MPE has remained a strong partner and continues to provide excellent products and service. The team at MPE are open, direct and flexible. This has helped us to meet the ever-changing demands of our customers."
High quality products guaranteed with our contract PCB assembly service – from pre-manufacture, auto surface mount assembly and through hole assembly, to inspection and testing.
Advanced contract electronics manufacturing capabilities for fabricating customers' products and delivering directly to their customers.
Find out what goes into making sure we supply our customers with the best PCBs.